Why Choose Us?
Our mission is to make our client's lives easy with real estate software. Stack Dynamics Corp. has been transforming enterprise client workflows with PropTech solutions for over a decade. With a focus to deliver innovation services to the under-serviced real estate industry, we have a proven track record of understanding our client's needs and delivering user friendly solutions for commercial real estate. Some of Canada's largest REITs use our solutions and turn to us as a trusted software development partner.
Features/Enhancements Delivered
Real-Estate Companies Served
Learning from our real estate consulting and management backgrounds, we understand that to build a great business, you need great people, processes and technology. We differentiate ourselves through our ability to understand the client problem and produce proof of concepts quickly at low cost. Furthermore, our obsession over the user experience has shown to quickly gain adoption with our users. We help you increase the effectiveness of your people with our software solutions.
Stack Dynamics PropTech Product Suite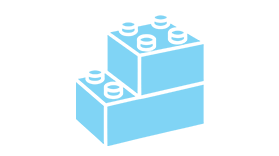 Plug & Play App Ecosystems
Streamline your admin tasks with our built-in digital process improvements and increase your internal and external user experience. Managing multiple passwords? App overload? Our off the shelf solutions for both internal operations and external tenant management (PropConn.com and TenantConnect.ca) act as your one-stop hubs for your daily workflows. Maximize adoption and existing investments through single sign on integration with your existing apps. Easily deploy any of our solutions within our PropTech suite. More than jut a simple maintenance request/work order systems, maximize those plus more with our one-stop way to organize your business day.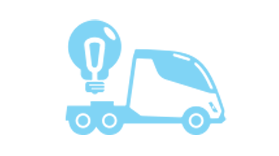 Innovation Delivery Services
With Innovation Delivery Services (IDS) we offer custom software solution development using enterprise level technology stack:
Custom programming digitizing your real-estate processes
On-site on-boarding and customization of off-the-shelf solutions
Full end-to-end service solutions: app subscription + we do your work for you on a contract basis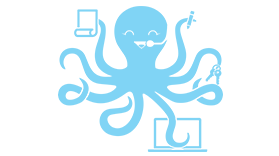 Operations
We've worked with top-tier real-estate management firms to develop 10x technology solutions to your day-to-day workflows. We augment your people with our digitized processes and technology so you can achieve move as you scale your commercial real-estate practice.
Success Stories

Kim is a Property Manager that organizes hundreds of tenants. From her desktop, she saves time on admin tasks via the online tenant management & communications platform. Kim's tenants love that they are notified of her requests & shared documents via their mobile devices and can view/take action with the self-service system. Kim receives rent payments, sales reporting, occupant contact details & certificates of insurance directly from the tenants, with automated integration into her ERP system for real-time rent analysis.

Paula is an IT Director at one of Canada's largest REITs. She has invested a significant amount of time, money and effort building a Data Warehouse with information coming from various systems such as JD Edwards and VTS. Paula uses PropConn to query and access her data with lightning quick response times with the ease of 'anything you want to see within 3-clicks'. Her entire national organization is also able to access PropConn to increase their effectiveness by getting the data they need to make insightful decisions.

Jim is a Property Tax Director that oversees over 25M in gross leasable area and pays a lot of property tax. His team of in-house staff reduces piles of tax notices and tax penalty risk by tracking tax expenses, payments and documents through the system. He's able to stay on top of compliance dates using the advanced appeal management feature and is able to leverage system reporting to show the millions of tax dollars saved for his company. He knows Canada's largest property tax consulting firm also uses the same platform and taps into their end-to-end service for help whenever he needs it.

Rob is VP Operations at a multi-asset REIT. He has different staff contacts at various sites, multiple vendor relationships (active and inactive), and tenant/occupant details. Rob increased his entire organizations' speed and access to internal and external contacts by integrating ContactConnect into his intranet portal. More cost effective, simpler & easier to use than a feature bloated CRM, no more contact lists floating around in spreadsheets on various people's desktops. With mass import/export & API integrations, internal IT teams can plug the service in anywhere they need to capture & display needed contact data.

Steve is a realtor who has a lot of past clients. He knows that some of his key accounts are in the business of buying and selling real-estate once every 2-3 years. He uses the online client contact management system to track his key accounts and schedules top of mind gifting for special occasions to stay in touch.
Pricing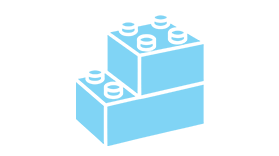 Plug & Play App Ecosystems
Priced per tenant or per square ft. we have plans that fit the size of your operation. Use built-in features or integrate your existing vendor apps /purchase from our PropTech Product Suite.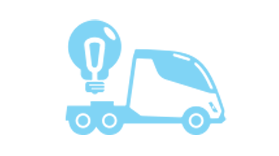 Innovation Delivery
No two PropTech journeys are the same. Take the 'IDS Readiness Test' to get familiar with what you can expect along our transformation processes. Whether it's implementation, ongoing service or custom programming, pricing will reflect hourly consultant and developer rates.

Real Estate

property technology solutions.
Innovation with off-the-shelf customizable technology solutions.