Rapid access to real estate data; anything you need to know about your property in 3 clicks.
From property admin to CEO – fast data analysis tool for decision making.
Property/ Tenant/ Vendor Search facility
Simple navigation
Connected to other platforms
Mobile friendly
Available from anywhere
Live data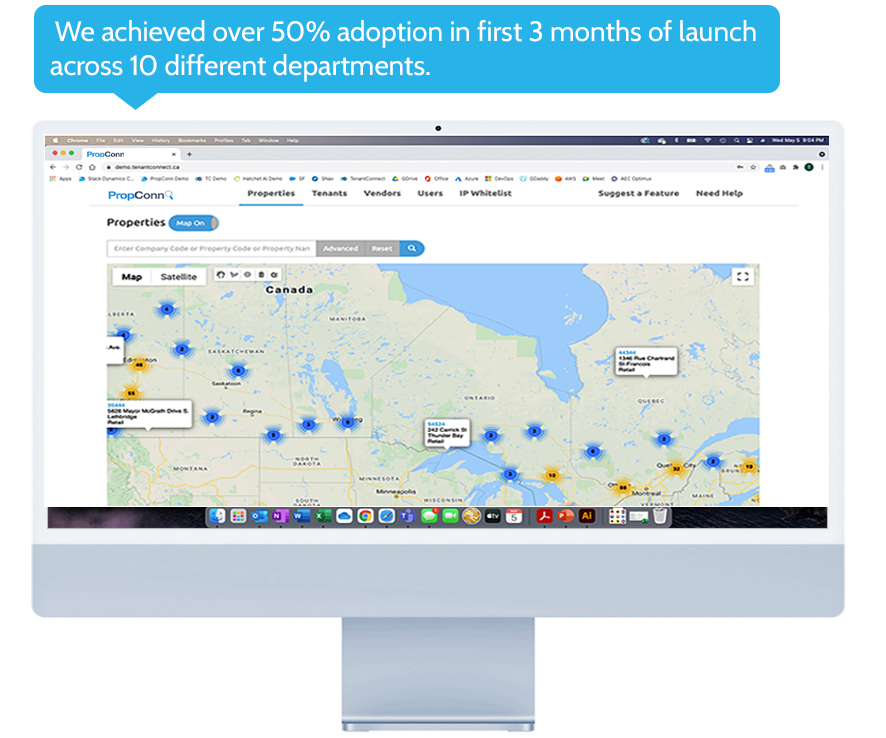 What is PropConn?
Purpose is to provide an index to frequently needed information via simple and advanced query/search
Create an exceptional user experience by providing intuitive and rapid access to common operational information
Exploit API's and SSO capabilities to connect underlying detail in our service applications
Bolt-on on top of your existing data & existing app investments
Website Traffic (28 day period)
For Our Launch Partner: Achieved over 50% adoption in first 3 months of launch!
Usage (From survey responses)
Over 10 different departments find value in using the PropConn
PropConn Functional Structure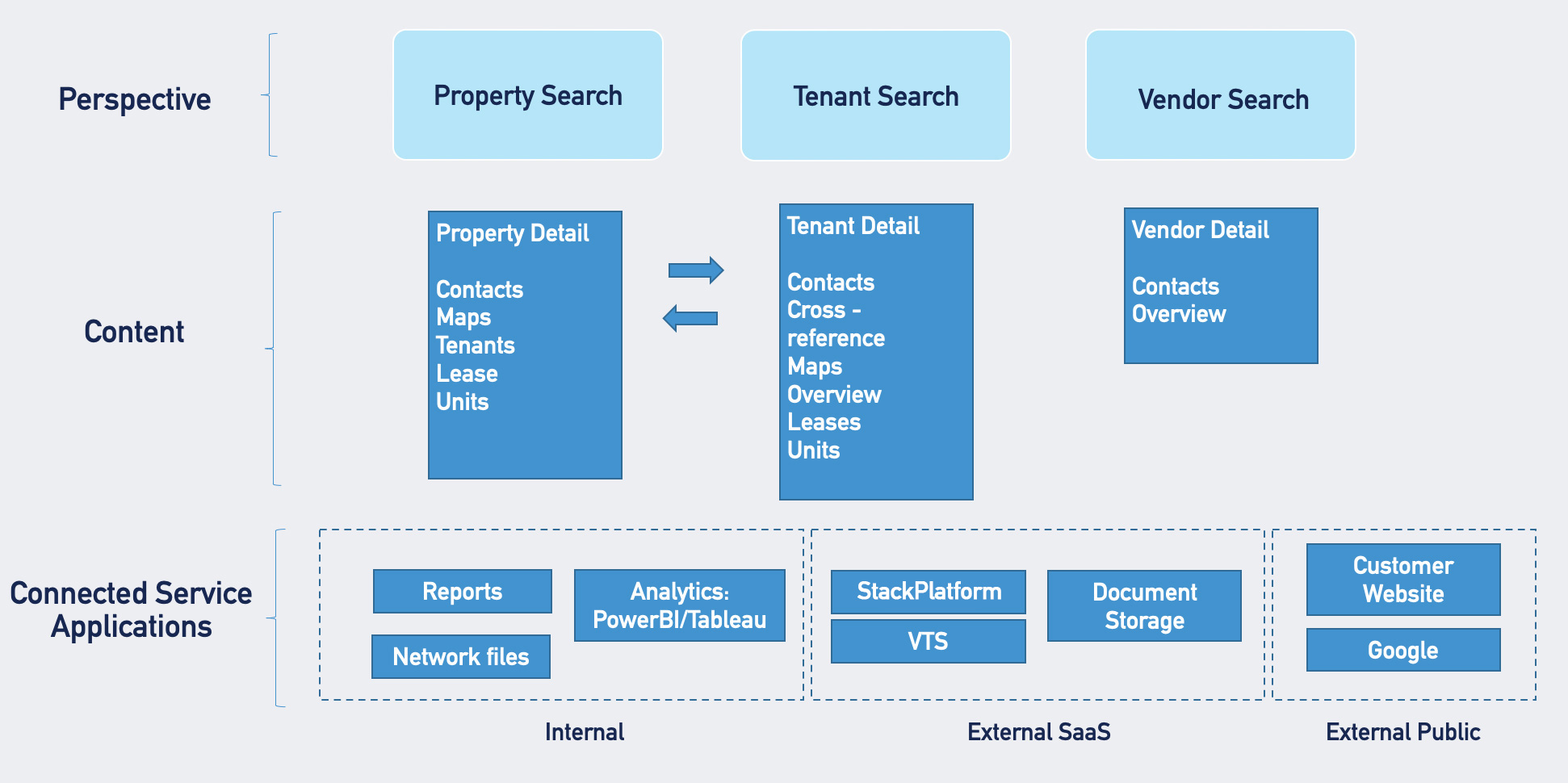 Pricing & Next Steps
Demo up and running within 30 days upon receipt and validation of information
Work with customer team to bolt on existing external applications / services after demo approval
Go-Live Early 2022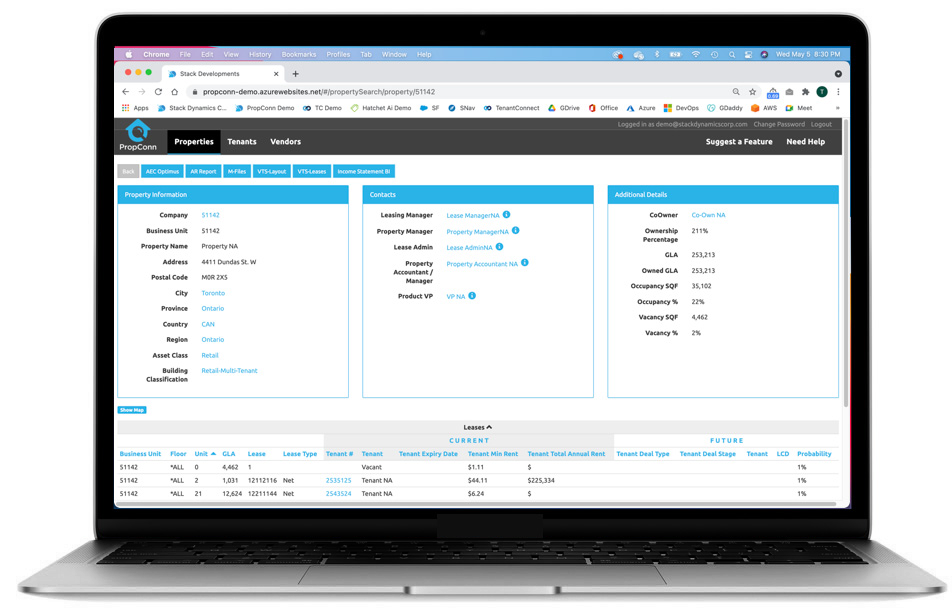 Success Stories

Without it, a lot of people would be lost, they would not know how to get certain information, or it would take a long time to figure out how to use other systems.
We develop
fast, intuitive, easy-to-use

tools that help businesses

do their best work
Proudly Canadian
25+ years of tech & real estate experience
Scalable to expand with your business
Agile International team of coders
Bank grade security with artificial intelligence threat detection
PropTech developers with elite real-estate clients